Change in the venue of APSAAR2019!!


The venue for APSAAR2019 in Kuala Lumpur has been changed.
 New venue:
Bangi Resort Hotel (Formerly known as Hotel Bangi-Putrajaya)
Address: Off Persiaran Bandar, 43650 Bandar Baru Bangi, Selangor, Malaysia
Tel: +603 8210 2222 and +603 8925 1111
Fax: +603 8210 2888
Email: info@bangiresorthotel.com
Web: www.bangiresorthotel.com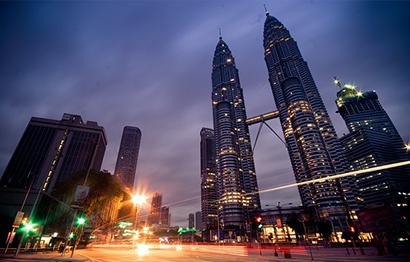 Dr. Ting-Kai Li

Date: 27-29 November, 2019
Dr. Ting-Kai (T-K) Li passed away on 18th November 2018. A towering figure in the alcohol studies field, he was successively chief medical resident at Peter Bent Brigham Hospital in Boston, research fellow at the Karolinska Institute in Sweden, Professor of Medicine and Biochemistry and Associate Dean at Indiana University (later Distinguished Professor of Medicine), Director of the Indiana Alcohol Research Center, and ultimately Director of the National Institute on Alcohol Abuse and Alcoholism (NIAAA) of the US National Institutes of Health, a position he held from 2002 to 2008.

Scientifically, T-K was best known for his work on the genetics of alcohol metabolism and alcohol dependence and related harm. He explored the biochemical and genetic bases of the alcohol flush reaction, and broadened his research to examine variations in genes coding for alcohol dehydrogenase and aldehyde dehydrogenase. He also undertook selective breeding studies to further elucidate the genetics of alcohol consumption and dependence., specifically comparing alcohol preferring and alcohol non-preferring rats to examine neurobiological mechanisms of dependence. He was instrumental in establishing the multi-center research program, the Collaborative Study on the Genetics of Alcoholism (COGA). He published more than 400 scientific publications and numerous review papers.

In his long career T-K was an initiator of many scientific societies. He was a founding member and later President of the Research Society on Alcoholism (RSA) and the International Society for Biomedical Research on Alcoholism (ISBRA). In later years he was strongly supportive of the foundation of the Asia-Pacific Society on Alcohol and Addiction Research (APSAAR), of which he was Senior Advisor. He was awarded by the RSA the Lifetime Achievement Award, the Henri Begleiter Excellence in Research Award, and the Seixas Award for Service, and in addition the Jellinek Award and the R. Brinkley Smithers Distinguished Science Award. He was elected to membership of the Institute of Medicine of the National Academy of Sciences in 1999.

On a personal note, I knew T-K over a period of 30 years, mainly through ISBRA, RSA and APSAAR. I remember paying a visit to his office during his tenure as Director of NIAAA. I expected to be with him for about 10-15 minutes. In the event, we spent about two hours discussing various aspects of alcohol research, both biochemical and genetic research and epidemiological and biometric research, and NIAAA clinical trials, all of which he had detailed familiarity with. After that we had dinner in a local restaurant. He then said he needed to do some further work in his office and asked me if he could drive me back to my hotel beforehand. Because I knew that would be a significant journey for him, I suggested I accompany him back to his office so he could finish earlier. I worked on a presentation. T-K worked at his desk. He finished just after 12.30 am, telling me that he was at last satisfied with what he had completed that day. I thought to myself what an exemplar of public service he was, in the best traditions of the US public sector.

He was a great man. He leaves his wife Susan and daughters Jennifer and Karen, to whom we express our condolences. We shall miss him.


John B. Saunders,
Senior Advisor, APSAAR
25 November 2018